Providing Scholarships for Talented, Needy Students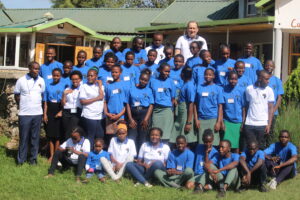 KenyaHELP is a non-profit program based in Green Bay, Wisconsin and Meru, Kenya providing scholarships to academically deserving Kenyan students.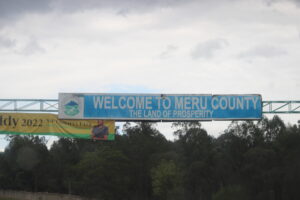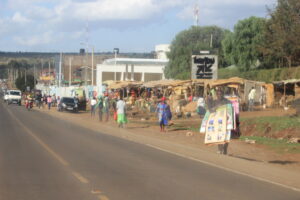 These students do not otherwise have the financial means to continue their education.
The Kenyan government provides free education only through the eighth grade. To attend high school, students must pay their own tuition and other costs. Because of the HIV/AIDS crisis and pervasive poverty, many exceptionally talented students simply cannot afford to continue their education. And, without education, there is no hope.
KenyaHELP attempts to serve the needs of Meru's youth by helping them create a better future for themselves, their families, their community and their country.
A donation of $500 can typically provide a year of high school tuition, books, uniforms, and room and board for an academically talented student who could not otherwise afford an education.
KenyaHELP is annually educating 40 students in high schools around the Meru area.  Our program has helped 200 students graduate from high school!  All of our students have passed the Kenyan National Exam (the KCSE).
Over 105 of our graduates have pursued additional education either through local colleges or national universities.  As we strive to achieve our goal of "Providing education to promote self sufficiency", we have developed a program to provide grants to students for Post Secondary Education (both technical diploma and university degree programs).  A grant as small as $300 (U.S.) can allow students to continue their education.  This year, KenyaHELP provided 50 grants for KenyaHELP graduates to pursue their dreams of post-secondary education!
There are many more motivated students who are waiting for your sponsorship to make a better future for themselves.
We have had 50+ students graduated from university or another post-secondary program.  105+ have gone on to some kind of post-secondary program so far!
Copyright 2023
KenyaHELP, INC 3335 Langdon Street Green Bay WI 54311 A 501(c)(3) educational non-profit.